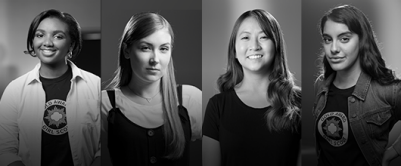 When it comes to changing the world, Gold Award Girl Scouts take the lead. Meet 10 extraordinary girls who possess the passion and the grit it takes to become a Gold Award Girl Scout. Each tackled an issue in her community and created a solution that brought lasting change to the world. Watch and you'll see why the Girl Scout Gold Award is the mark of the truly remarkable.
Continue >

Girl Scouts have always shown their appreciation to U.S. military members and veterans who serve to protect our freedom. Now, Girl Scouts across Illinois have a NEW Patch Program that encourages girls to connect with area veterans!
Continue >

Nomination season is in session! The Adult Award Committee invites you to nominate a stellar GSofSI volunteer for their outstanding service in the 2018-2019 program year. Awards will be presented at our next Annual Meeting in spring 2020. 
Continue >